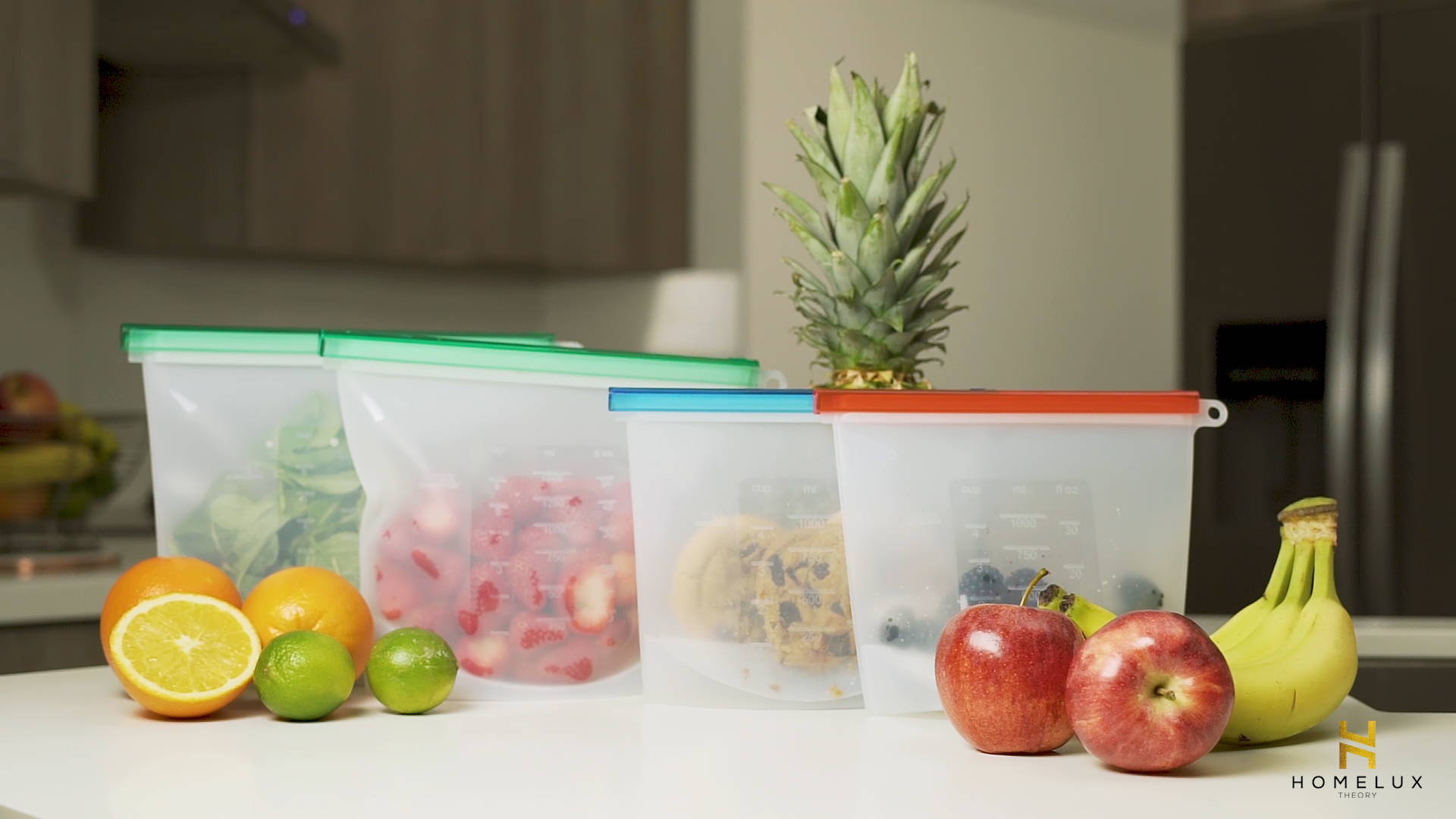 CHECK OUT What magazines & bloggers say about our bags
We Really Really Love these!
"We love these. They stand up. They came in a great cloth storage bag. We took them camping when we first got them and they were perfect for storing snacks and for storing leftovers. And they didn't take up much space when they weren't being used. Closure is easy and secure. I use them for cookie storage because they are airtight and stand up on the counter. They also keep fruit and veggies fresh for so much longer. I will be buying more of these as gifts!"
Leak Proof and Premium Quality!

"Way more durable than I thought they would be! They have been 100% leak proof for me so far, and I am so happy I decided to make the purchase. I use one of my to bring water to the park for my pup (included pictures for you to see their success.)"

Best Reusable Ziplock on the Market!

"No leaks at all while plumb full of water held upside down. My ten year old can open them just fine after I showed him how. I did read a lot of complaints on the bags taking forever to dry after washing so I found that if you use the plastic lock bars they came with to prop them up in the drying rack they dry completely over night! Thank you Homelux! I will be purchasing more in the future.
Join HOMELUX THEORY VIP Club and Get Access to Members-Only Freebies & Discounts
Enter your email to be the first
to know about freebies and special offers.