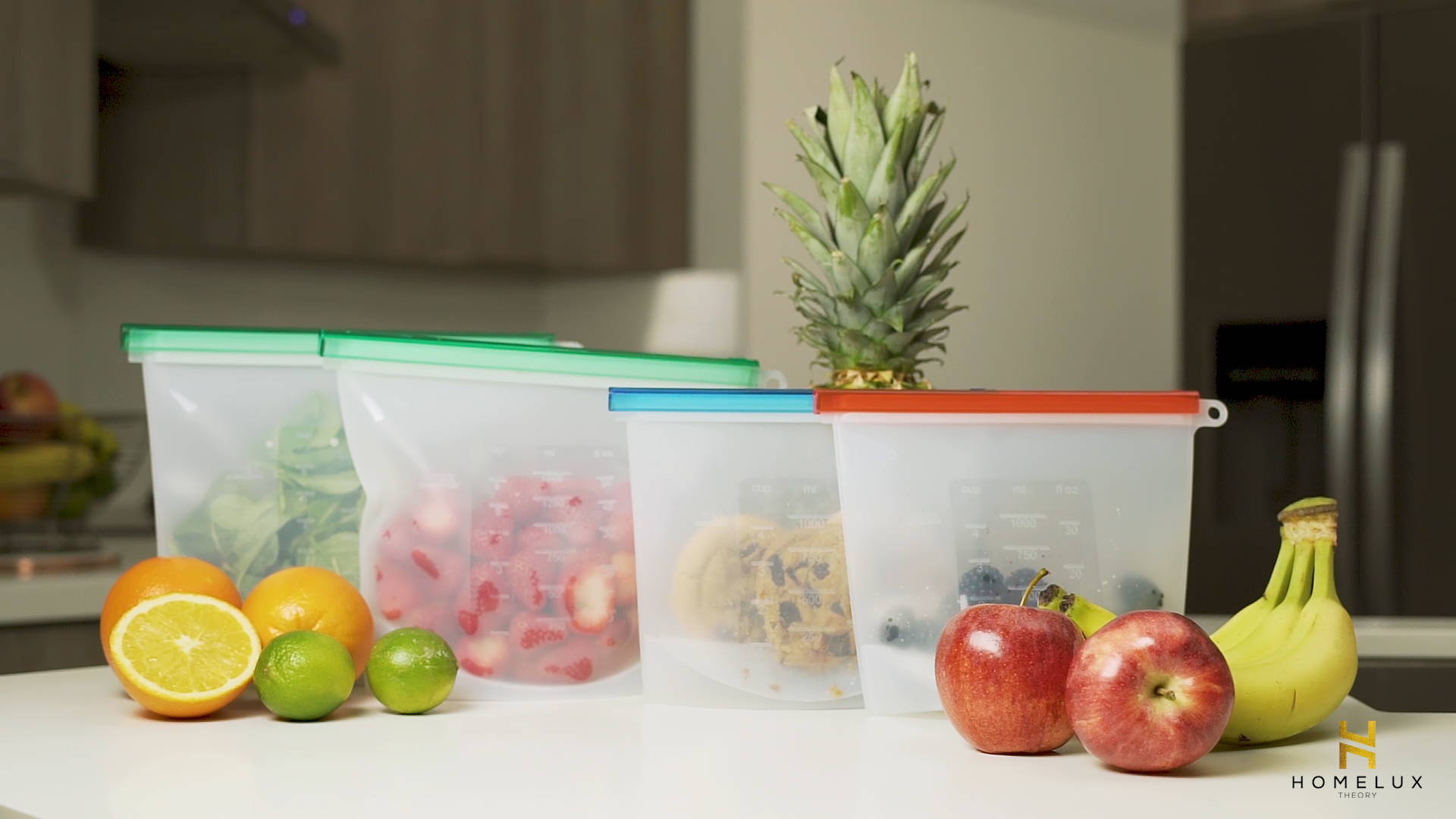 What Our Customers are Saying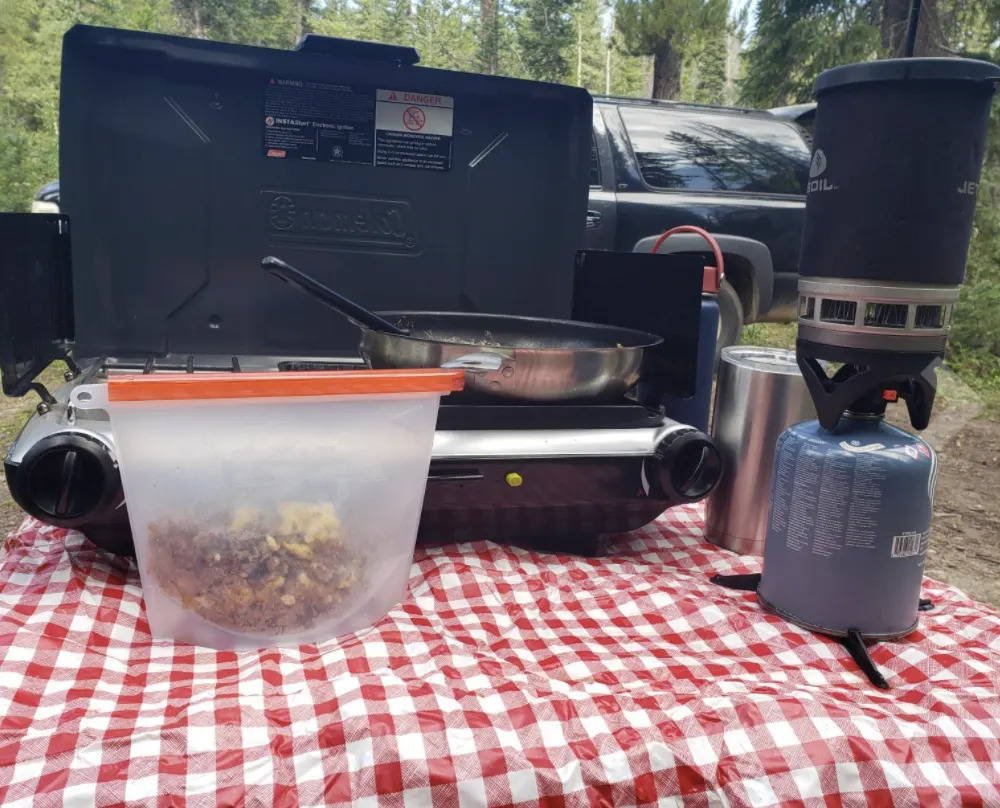 "We love these. They stand up. They came in a great cloth storage bag. We took them camping when we first got them and they were perfect for storing snacks and for storing leftovers. And they didn't take up much space when they weren't being used. Closure is easy and secure. I use them for cookie storage because they are airtight and stand up on the counter. They also keep fruit and veggies fresh for so much longer. I will be buying more of these as gifts!"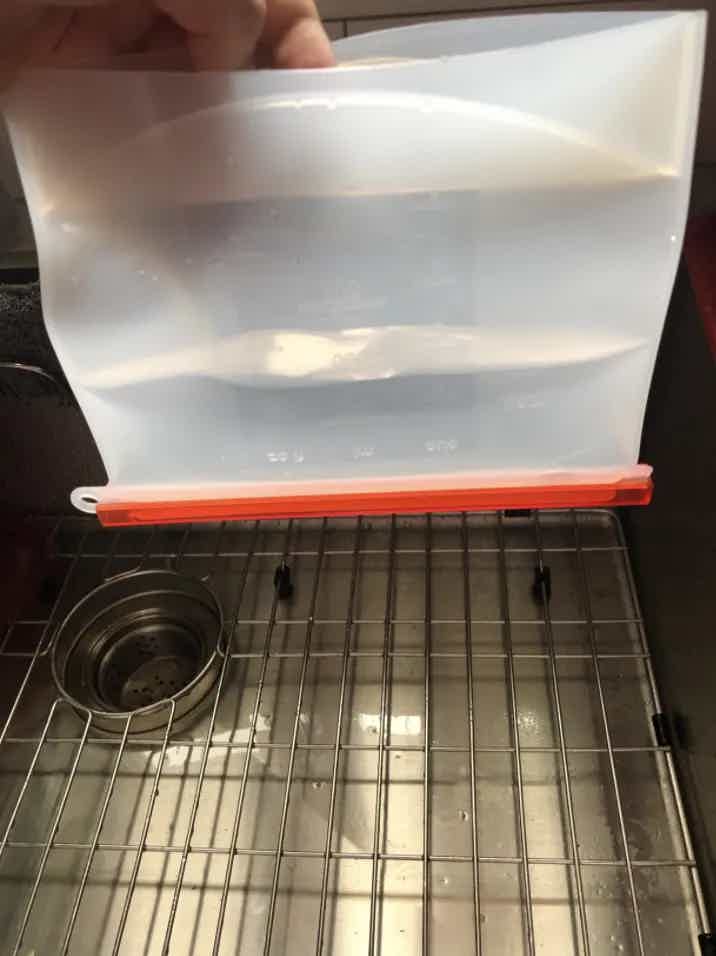 "Way more durable than I thought they would be! They have been 100% leak proof for me so far, and I am so happy I decided to make the purchase. I use one of my to bring water to the park for my pup (included pictures for you to see their success.)"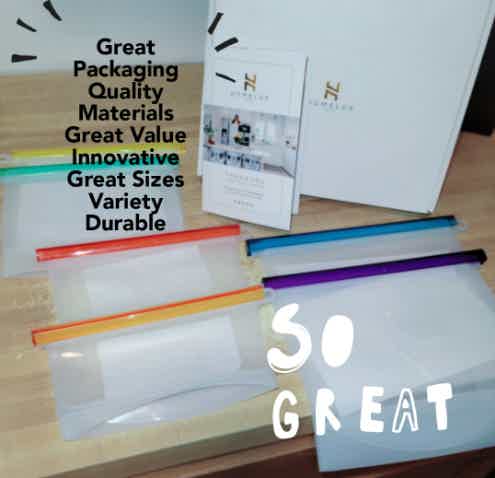 "I saw something similar to these while watching a 2021 Christmas gift guide on YouTube and thought they were really cool. First thing I noticed was the excellent packaging! They're dishwasher safe, microwave safe, oven safe, freezer safe, Leak proof, durable, heat and cold resistant, Made with 100% safe materials, easy to store and tear/rip proof. Need I say more? Bringing home leftovers from Thanksgiving is always great, but there's always a bunch of containers and lids that take up so much room in the fridge! These bags are the future of Tupperware. The innovation and quality put into producing this product is very much appreciated! I 100% recommend! You absolutely cannot go wrong with these!"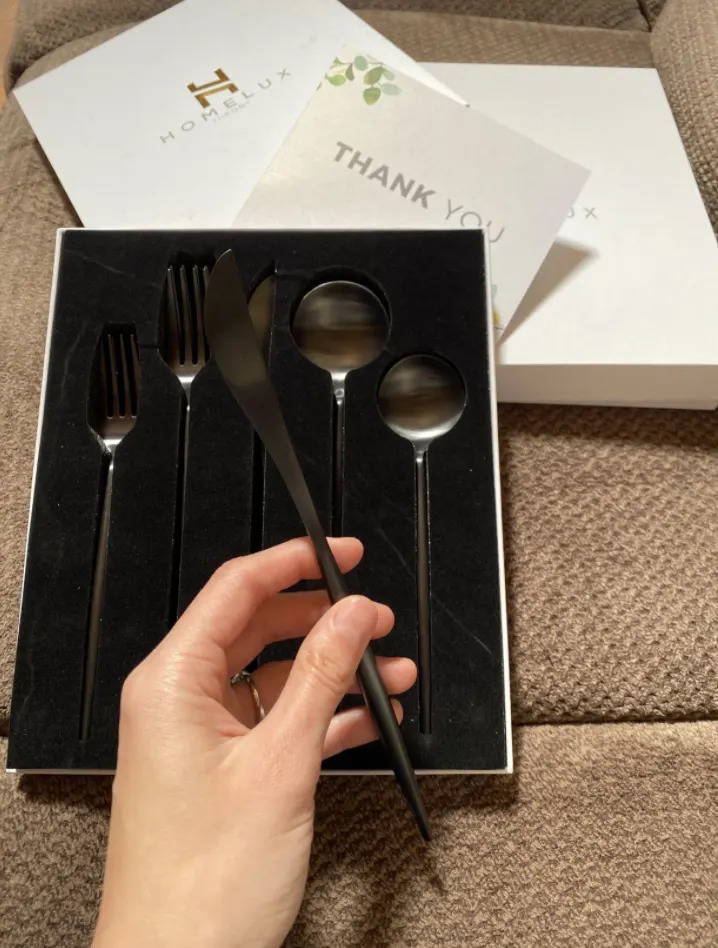 ""I simply adore this set of silverware! You pick it up and can immediately feel the quality behind it. It's the most unique design I've seen for silverware as well. This is a set of two that I purchased, but if you only buy one set it'll come with two forks (one big, one little), two spoons (one big and one little), and one knife. Seems pricey for that amount, but I'm sold on saying it's worth it!"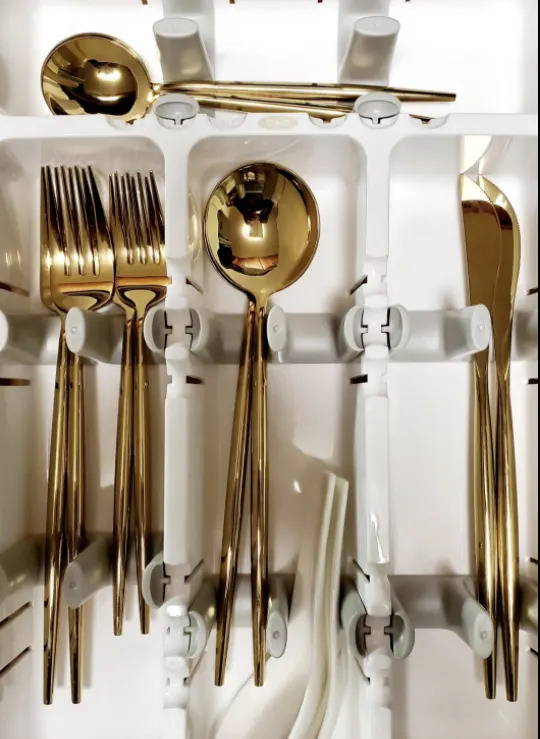 "Who says you can't have luxury at home? These are so beautiful and seeing it in person you'd know you are holding a quality product in your hand. I already ordered another set. If you are thinking of upgrading your flatware. Go for these and you won't regret it. ""
Join HOMELUX THEORY VIP Club and Get Access to Members-Only Freebies & Discounts
Enter your email to be the first
to know about freebies and special offers.