⭐VARIOUS SIZE & COMBINATIONS
– The large bags are best for storing family size food, meal prep preservation and bigger fruits, whereas the medium bags are ideal for lunch, leftovers, snacks and on-the-go food!

⭐KEEP YOUR FRIDGE & KITCHEN ORGANIZED
– Are you sick of a messy fridge and kitchen? Our reusable silicone bags are here to keep them neat and organized. Now you can enjoy a comfortable kitchen every day!

⭐OUR QUALITY
– Premium silicone food bags guarantees superior user experience. Food grade material, leak proof, heat and cold resistant. Best to store liquid and use in microwave, oven, dishwasher, refrigerator and freezer. They are also safe for babies and pets!

⭐ECO FRIENDLY + KEEP FOOD FRESH = SAVE YOU MONEY
– Can you imagine how much food and plastic bags we throw away each day? Homelux Theory's food bags are reusable, recyclable and our hermetic airtight seal extends the life of your food. They are here to promote ZERO WASTE. Every one of us can help our earth by doing 1 little step!

1. Dishwasher safe
2. Leak proof/ waterproof/ airtight seal
3. Easy to fill through the wide opening because it stands upright on the flat bottom.
4. Soft and foldable that can be easily stored in handbags & lunch bags while saving space
5. Heat & cold resistant
- Temperature range: -76°F ~ 428°F (-60ºC ~ 220ºC), while ziplog bags are only -22°F ~ 194°F (-30ºC ~ 90ºC)
- work as thermal bag for boil-in-the-bag products, safe to use in sous vide cooker, microwave, steamer, refrigerator, freezer
6. FDA and SGS Approved Food Grade Silicone, BPA and BPS Free, free of fillers, PVC, phthalates, 100% safe, non-toxic, non-reactive, non-allergenic, and tasteless
Our bags are multipurpose. The list below gives you some ideas (but not limited to):
- marinate food
- freezer bag
- smoothie
- nuts
- salad
- fruit
- snack
- ice bag
- camping
- picnic
- beach
- pet food storage
- baby food leftover
- sous vide cooking
- Fishing bag
- travel bag for skin care/ cosmetics and more!

⚠ DO NOT HEAT SLIDER BARS. MAX TEMPERATURE: -76°F ~ 176°F (-60ºC ~ 80ºC) Please remove food storage bag's sliding bar before heating.
⚠Sealers could be hard to open in the beginning but will be loosen up over time. Brush some coconut oil inside the slider helps
⚠Before first use, recommend to soak in salt water for 24 hours/ rinse with soap.
Frequently Asked Questions

1. How to open the bags?
Hold the top left hand corner (where the loop is) with your left hand, slide the plastic closing rod from left to right (AWAY from where the triangle is pointing towards). The arrow is pointing the direction for closing not opening. The plastic sealing rod is meant to provide an airtight effect so that the bags will be leak proof. In the beginning, it might be a little hard to open as the bags are still very strong and sturdy but they will be loosen up a bit over time. Some customers also suggest to use a brush and put coconut oil in the slider to make it easier to open and close.

2. How to clean the bags?
If washing by hand, turn the bag inside out à Turn the bag inside out, hand wash with soapy water + sponge and air dry over a glass or use a towel. Sometimes dishwashers may not get the job done perfectly, especially when the bags has stored oily/greasy food or liquid, it could be hard for the dishwasher to fully clean every corner of the bag to get all the grease out. So we generally recommend hand washing over dishwasher :)

3. How to clean the stains?
Things like tomato sauce/ spinach sauce tend to stain the bags more easily. You may clean the bags with vinegar, dishwashing soap, toothpaste, brushes/ toothbrushes, eraser/ rubber. However, we recommend not to use bleach as it could be hard to remove all bleach residue.4. Are the sliders dishwasher safe?It depends! If the temperature of your dishwasher is below what the rods can tolerate [ -76°F ~ 176°F (-60ºC ~ 80ºC)], then definitely!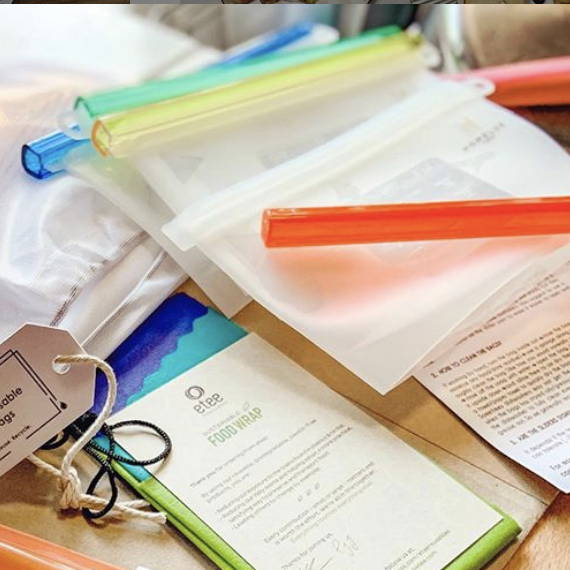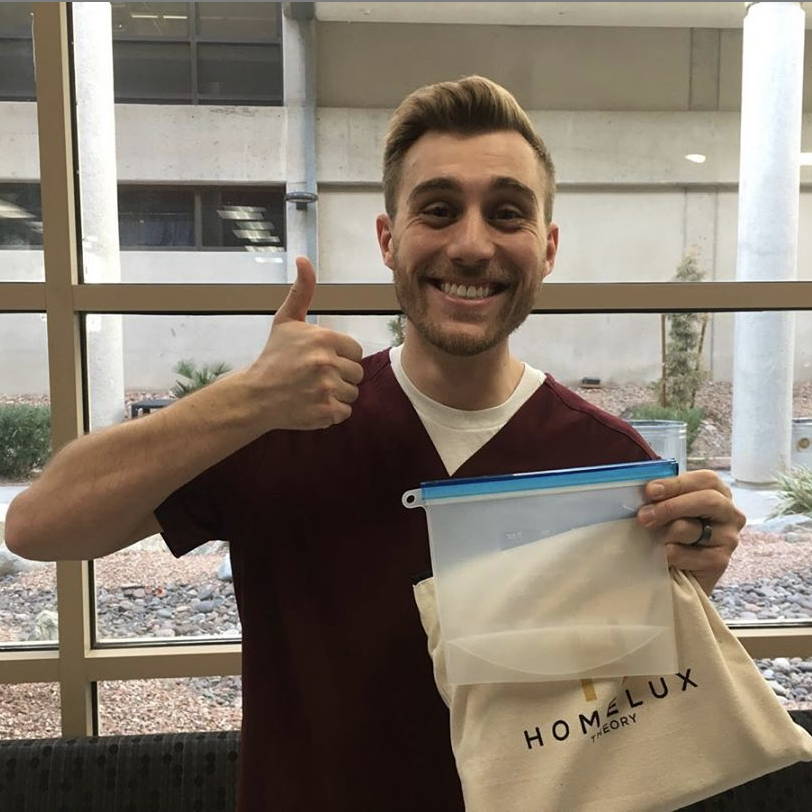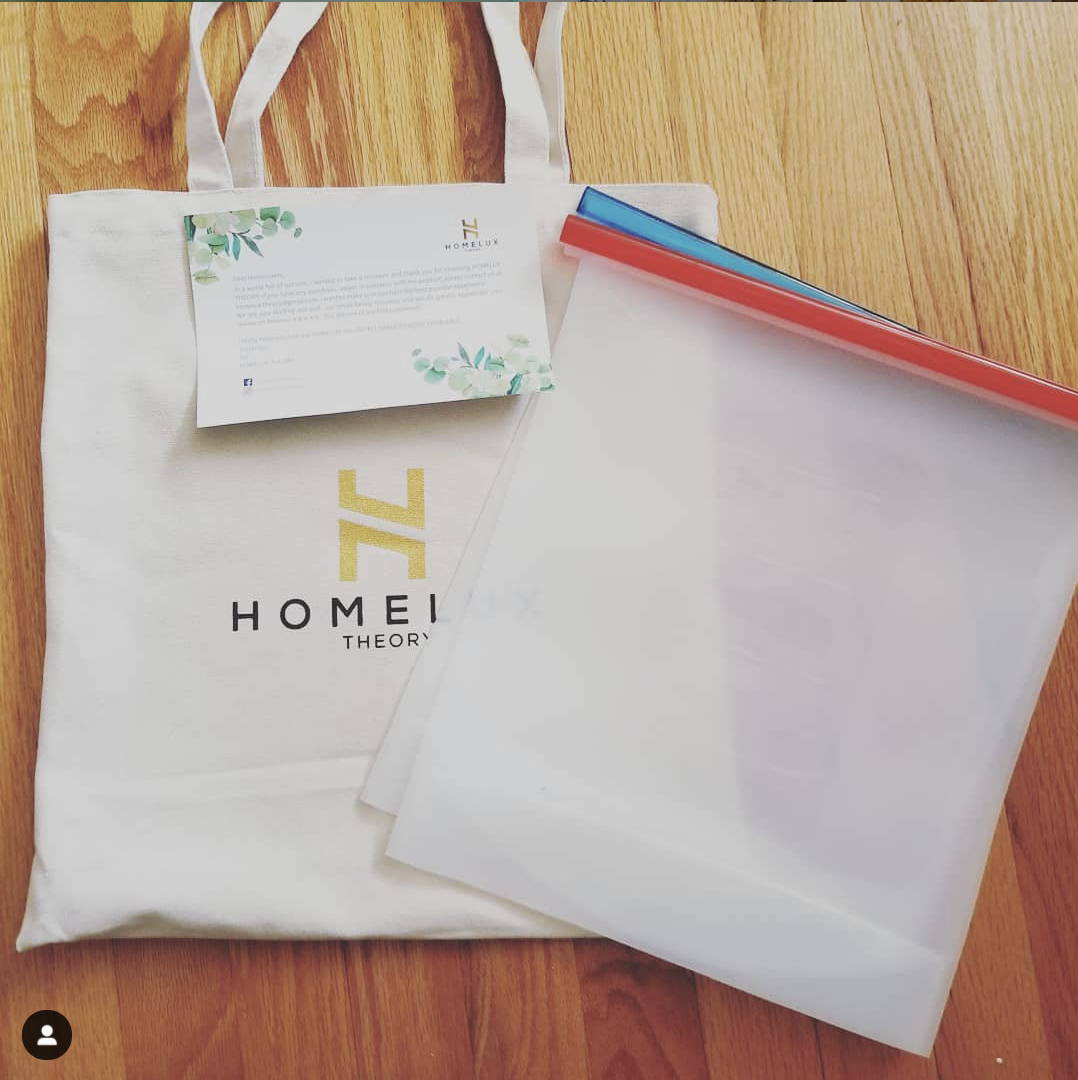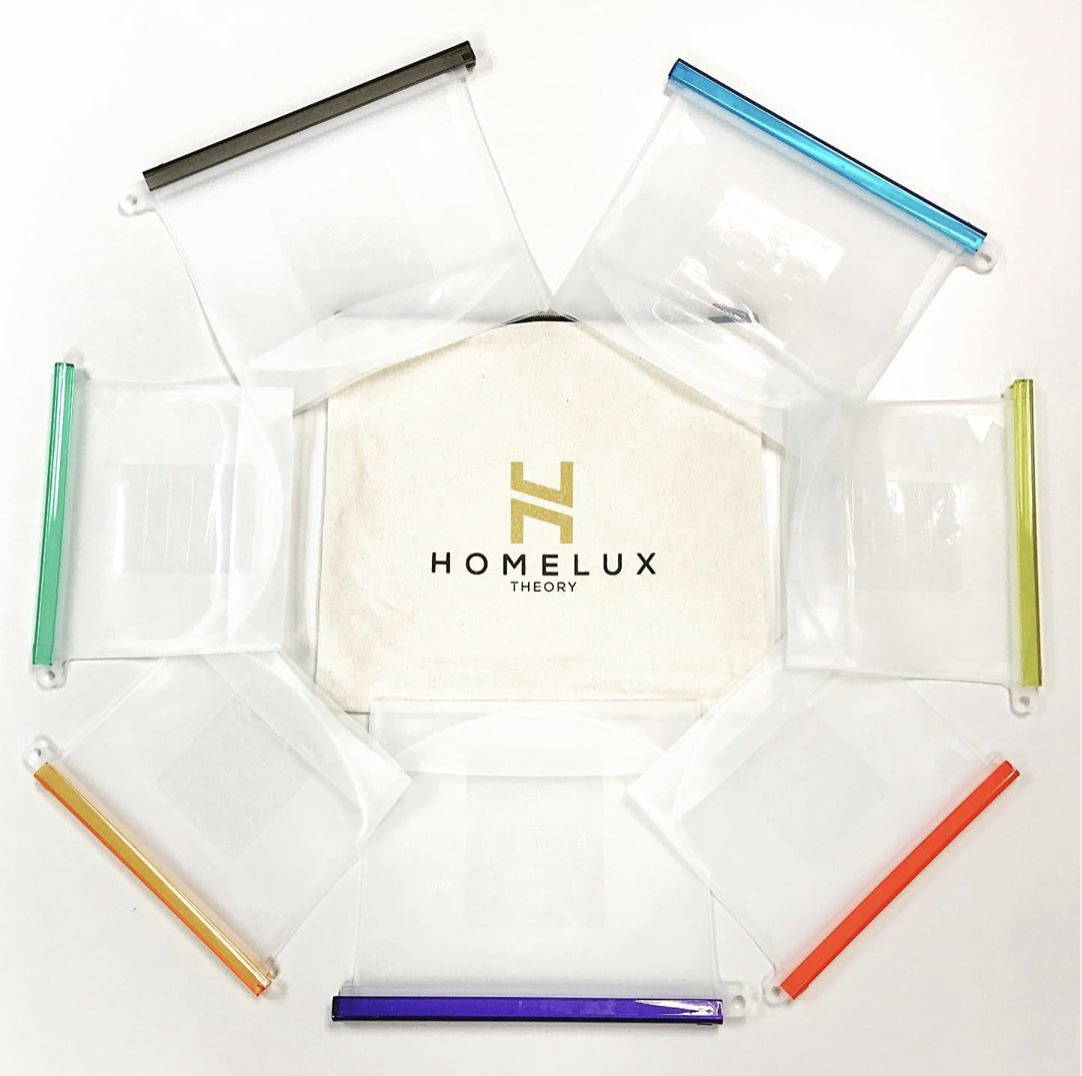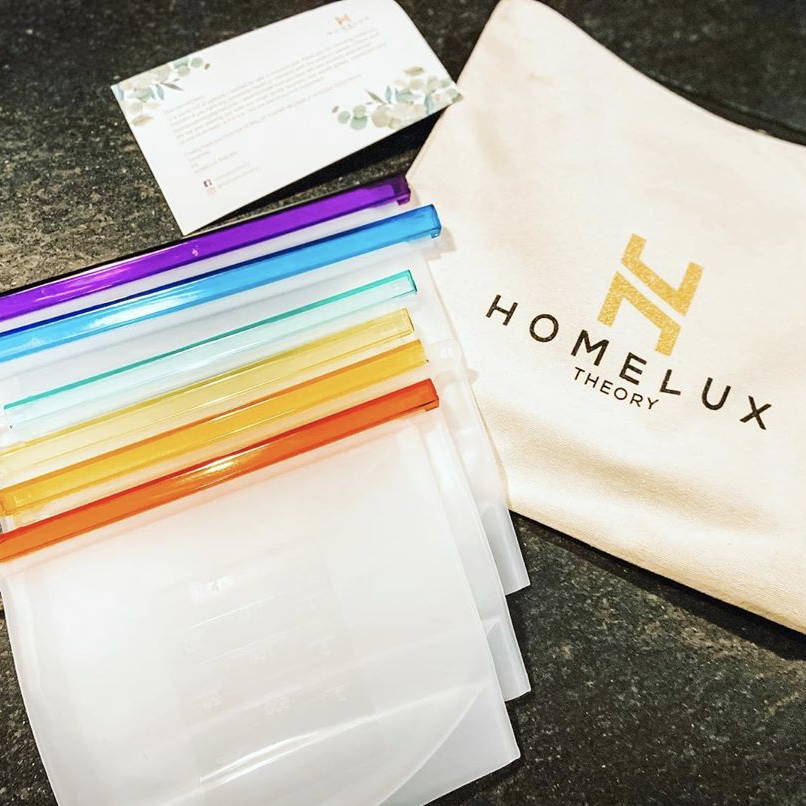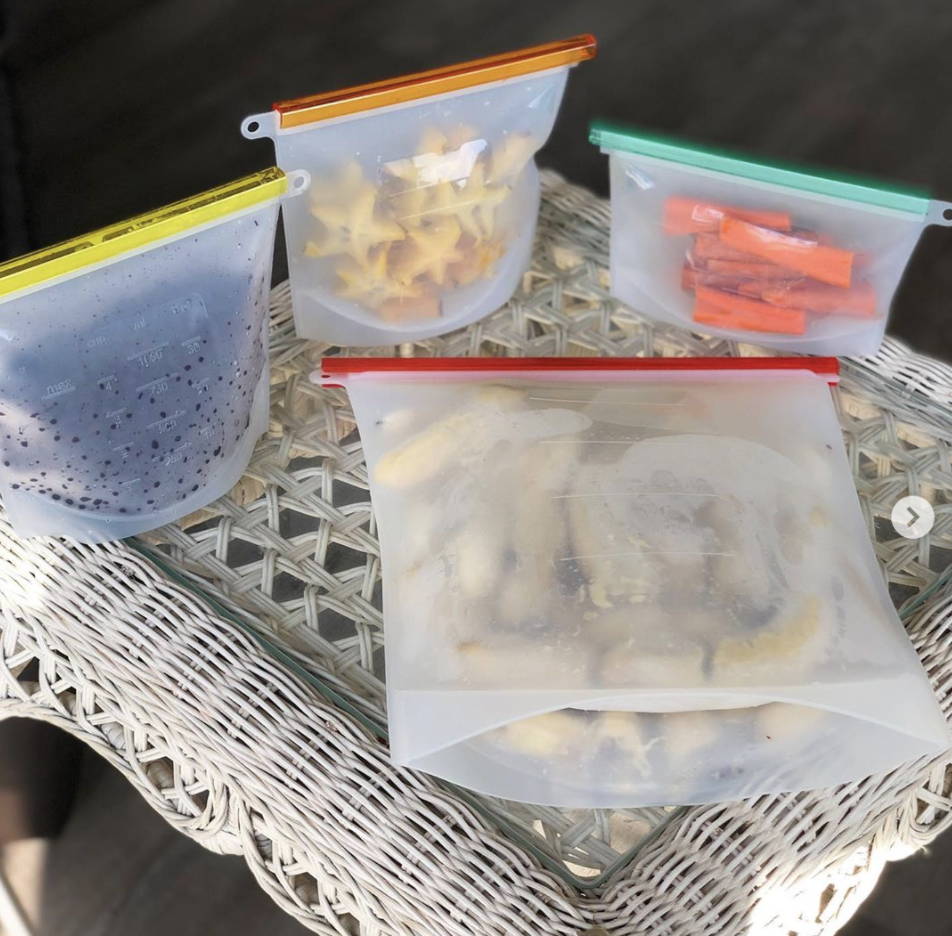 Join HOMELUX THEORY VIP Club and Get Access to Members-Only Freebies & Discounts
Enter your email to be the first
to know about freebies and special offers.